Marcel Towers
Holiday Apartments
Marcel Towers is famous for its spectacular views which are possibly the best to be found from accommodation anywhere on the Mid North Coast of New South Wales.
Located in the most prestigious area of Nambucca Heads,  the award winning Marcel Towers offers outstanding value for money and really is the perfect place to stay, as everything you need for a perfect holiday is right on your doorstep!
Guests enjoy a real feeling of a 'home away from home'.  We have seven 2 bedroom and six 1 bedroom self contained apartments,  all with fantastic balcony views across the river, ocean and forest to take your breath away… plus everything you need to have a perfect holiday or short stay, including FREE WiFi and FREE use of Row Boats, Kayaks and Snorkelling Equipment.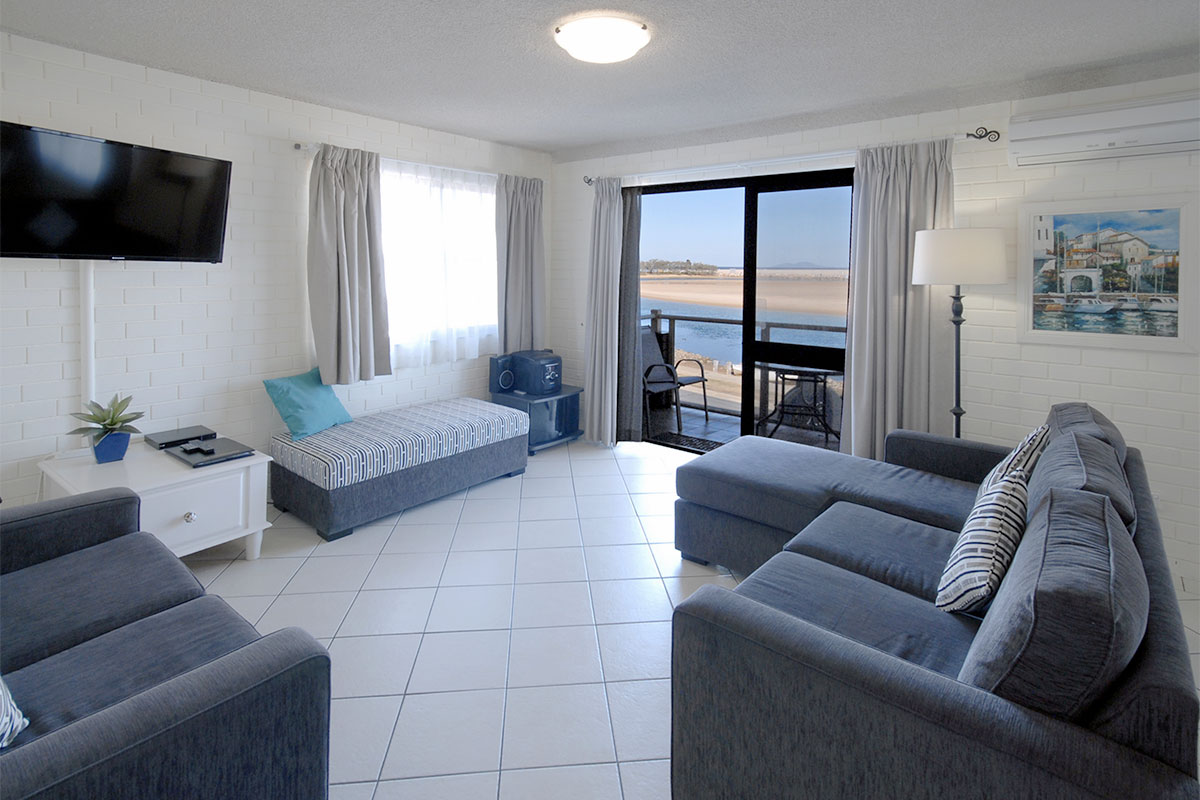 All 13 apartments have:
Balconies with spectacular views over the ocean and / or river and rainforest.
Separate bedroom(s), supplied linen, pillows and blankets.
Air-conditioning.
Spacious fully furnished lounge and bathroom.
Fully equipped kitchen with oven, full size fridge, microwave oven, TV, DVD player, complimentary DVD'S.
Guest laundry and BBQ facilities.
Undercover off street parking.
Resident manager. 
Sorry NO LIFTS.
*Guests must book by phone to request a pet friendly apartment to ensure that a suitable apartment is available. Conditions apply.
Bringing your pets to Marcel Towers
Marcel Towers have some apartments that are pet friendly but it is essential that you CONTACT US DIRECT TO MAKE YOUR BOOKING as the 3rd party websites do not show in which rooms pets are allowed.
Our pet friendly apartments are very popular and can be booked out especially during holiday times – another reason to CONTACT US DIRECT TO MAKE YOUR BOOKING – this will avoid you arriving with an apartment booked, but not one that is pet friendly. Alternatively, if our pet friendly apartments are fully booked or you have more than one dog, quite close by near Macksville is the Coronation Kennels & Cattery. You can make a prior booking with the Coronation Kennels & Cattery for as many days/nights as you need to and then either drop your dogs and cats off before or after you check in at Marcel Towers.
If your dog is staying with you in one of our pet friendly apartments but you want to go out for the day or perhaps to dinner in the evening without your dog (dogs cannot not be left alone in our apartments), the Coronation Kennels & Cattery also have a day care service.
For more details visit: coronationkennelsandcattery.com.au or call direct (02) 6568 2018.